Benchmark Drills $869 Rock over 3.95 meters in Golden Triangle
Bob Moriarty
Archives
Jan 14, 2019
As promised, Benchmark has begun to deliver assay results from their Lawyer's Gold and Silver project located in the heart of the Golden Triangle.
I fear most readers will miss the silver numbers. That would be a shame because the 819 grams per ton silver are almost as valuable as the gold. In any case it was a home run hole for the company.
(Click on image to enlarge)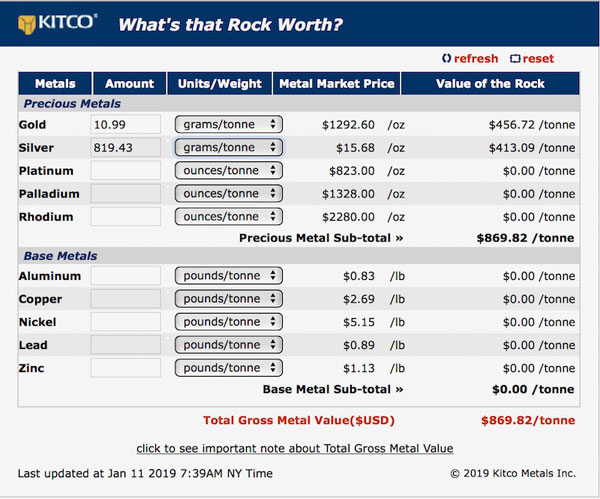 The company hit a high of $.39 in October, corrected 50% and started to recover. With an enterprise value of under $8 million CAD today, it seems cheap to me.
Benchmark is an advertiser and I own shares bought in the open market and in the latest PP. Do your own due diligence.
Benchmark Metals Inc
BNCH-V $.18 (Jan 11, 2019)
CYRTF-OTCBB 42.2 million shares
Benchmark Metals website
###
Bob Moriarty
President: 321gold
Archives
321gold Ltd