Revolution in Pipeline Sensing
Bob Moriarty
Archives
Jan 14, 2013
I can't tell you how tired I get of writing about an industry where the average company has a plan for failure such as the junior mining sector. I get to visit the best projects but I know there are hundreds of other companies out there mining investors, not minerals. Recently I visited a company in Mexico with a real production story that was in the process of interviewing ordinary geologists. The last two geos they asked to interview insisted on flying first class instead of coach.
I fly about 150 legs a year in my travels. In my entire life, I have never voluntarily paid for a 1st class airfare. I'm flying to Argentina this week. I could use one of my eight yearly free upgrades from American but I'm too cheap. I'll ride in steerage and put up with it. It's an overnight flight and I can sleep the whole way.
One of the giant reasons the junior sector is so beaten down is that for a dozen years, the management of most junior companies uses the treasury as their personal piggy bank. I simply wouldn't spend an additional $8000 on a ticket to South America just to arrive 20 seconds before the rest of the herd. There are perhaps 25 geos in the industry worth paying 1st class airfare for. The other 14,975 can fly in steerage.
So it was with great pleasure that I spent a couple of days in Bulgaria recently visiting a project with Paul van Eeden. He was one of the most well traveled and respected newsletter writers who saw the handwriting on the wall in early 2008 and sold his business so he could focus on running a Venture Fund for Altius Minerals.
Paul invested in a company named Synodon Inc (SYD-V) three times since it went public in 2006. SYD is not a mining junior. It has a patented sensing technology of increasing value to the oil and natural gas business. The company has designed and patented a machine designed to be carried on a helicopter that can sense tiny leaks from gas or oil pipelines.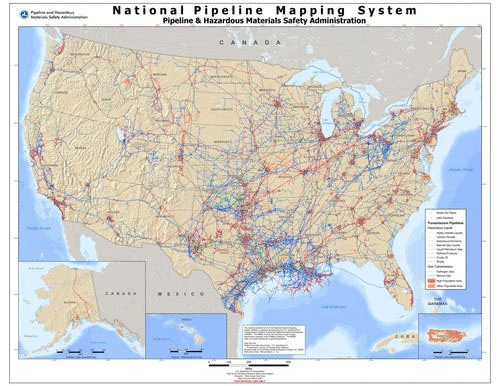 That is a $1.6 billion dollar a year business in the world. The US alone has over 1.5 million miles of gas pipelines serving 49 states and a 150,000-mile network of oil pipelines. All of them leak. There are over 1000 reports of leaks a year and in a ten year period 384 people died with another 1564 injuries and the loss of 1.5 million barrels of oil. The regulatory agencies in the government are demanding better use of technology to improve safety.
Synodon appears to have the right technology at the right time. The process originated with the Canadian Space Agency working with the University of Toronto in the 1990s. The CSA designed and built a radiometric device for measuring carbon dioxide and methane in the earth's atmosphere. That was launched as part of the payload on the NASA Terra satellite on December 19th, 1999.
The technical team behind Synodon realized that if you could measure CO and CH4 from a satellite, you could probably come up with a similar device for measuring other gases from an airborne platform. The CSA spent around $40 million on the technology. Synodon bought the basics of the technology from the CSA and spent another 10 years and $16 million improving it.
The state of the art in testing pipelines for leaks is both primitive and expensive. Humans are paid as little as $13 an hour to walk pipeline route covering pipelines they can't even see carrying a device that only has a field of view of 9 feet. Even dogs are used though it's very difficult training them how to use a GPS with accuracy. Pipeline monitors only detect leaks that are greater than half a percent of the pipeline flow. The realSens™ process from Synodon is 50 times more sensitive and can detect a leak as small as 1 liter per minute.
The realSens™ technology uses a helicopter mounted sensing device flying at up to 1000 feet above the pipeline with a 200 foot field of view. The pilot is guided by a GPS flight plan that has incorporated the location of the pipeline. A video and GPS tracking record is kept of each flight. Synodon charges about $70 per km flown. Costs are about $26 per km.
(Click on image to enlarge)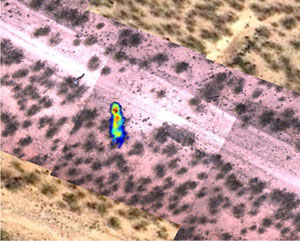 As a pilot I understand the economics of aircraft and flying. Basically, fixed wing aircraft are cheap and rotary wing aircraft expensive. A Cessna Caravan costs about $800 an hour to operate and a chopper easily double that. If Synodon can reduce the size of the realSens™ device to fit in a fixed wing aircraft, their costs will really go down.
This is the type of company we all want to discover but, alas, Paul van Eeden came up with it first. He owns about 20% of the company now and you can safely assume he monitors what they are doing. I have a lot of faith in both his good judgment and his willingness to watch his money carefully.
In 2012 the company flew about 15,000 km. It has contracts in hand to fly three times that or 50,000 km in 2013 and hopes to fly another 130,000 km in 2014. That's the sort of growth rate we all get down on our knees and pray for every night. This is in an industry that spends $1.6 billion on sensing now. Once government realizes there is a smarter, safer and more efficient way to test pipelines Synodon is going to be the right company at the right place at the right time.
The only limit that I can see is the system pretty much requires sunny days to function, it sends beams down visually and you have to see to do that but alternatively I can't see the dogs being real happy at being sent out on a snowy day carrying a GPS in one paw and a map in the other, all the time having to sniff for nasty gas.
One machine in one plane can fly 65,000 km per year and costs about $650,000. As they add pipelines to cover, they will increase their fleet. At the present time Synodon through their realSens™ technology appears to offer the most cost competitive and effective way to survey pipelines.
The biggest issue here I can see is management. Bad management can screw up the best project as we have all seen so many times in the last dozen years. But the company is on track, is adding contracts, and was just awarded a Canadian patent in addition to their already existing US patents. I think these guys are on board for a really exciting ride. The stock was hobbling along at about $.15 for the longest time before the brilliant Brent Cook wrote it up in mid-December and the stock shot up to $.27.
Obviously the company needs some attention. I'm quite happy for it to poddle along here where it is dirt-cheap. It's not going to do a rocket climb to the moon after a 200-meter intercept of 600 g/t gold but slow and steady works well for me. I don't see any problem with it being a $1 stock in the next year. There appear to be about 22 million warrants outstanding that can be exercised at prices between $.15 and $.30. For the most part they are non-dilutive and will contribute to cash on hand for the company.
I see a lot of blue sky for the company. A 10% market share of the $1.6 billion dollar industry is achievable and that probably would work out to about a 50% margin.
Synodon is an advertiser and I am biased. I participated in the last private placement and own shares. This is a company that should be in everyone's portfolio, not just junior mining punters. They will make money no matter what the price of oil and gas does. Do your own due diligence.
Synodon Inc
SYD-V $.24 (Jan 11, 2013)
SYXXF-OTCBB 67.3 million shares
Synodon Inc website
###
Bob Moriarty
President: 321gold
Archives