Nexus Delivers Gold
Bob Moriarty
Archives
Jan 11, 2019
I wrote about Nexus in early November saying they were soon to announce assay results. They are in and they are excellent. But of more importance, from a tactical point of view, the company got approval for a new concession named Dakouli 2 in early November. The 100% owned Dakouli 2 property is contiguous with their Niangouela project that reported drill results of 26.69 g/t gold over 4.85 meters in March of 2017. If those numbers were for a project in the Golden Triangle, the stock would have tripled after the press release.
(Click on images to enlarge)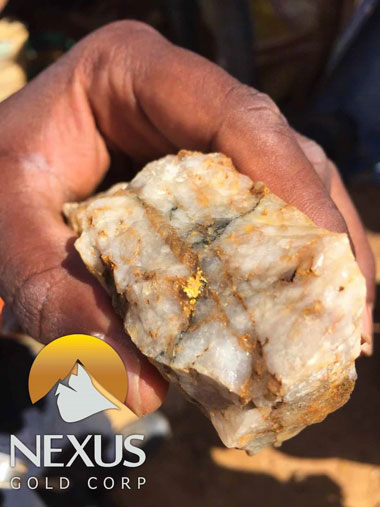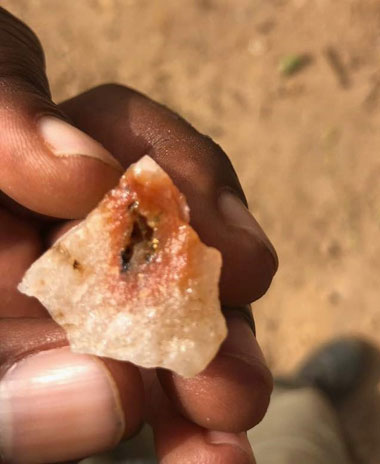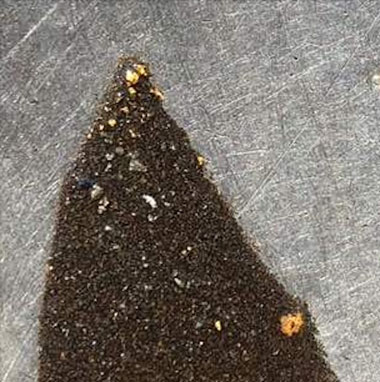 For many months last year I kept saying that gold would bottom in the June/July timeframe. Well, I was wrong. It didn't bottom until August and silver continued down into November. But we have had a stealth rally going on right under investors' noses since August. I now see a dead cat bounce for the general stock market that I predicted just before Christmas. And I see gold/silver making a short correction into February before the fireworks ignite. The general market is going a lot lower and gold/silver and resource shares, a lot higher.
For the benefit of those who agree with me on the value of sentiment, the reading for palladium has been as high as 94 in the last couple of days; enough to trigger a major top and a selling spree. The metal has become more valuable than gold as the palladium shorts finally capitulated. I think palladium is going a lot lower soon as its sister PGM, platinum, blasts higher. Those who snapped up platinum below $800 an ounce are about to become happy campers.
Many of the tiny, sub-$10 million market cap junior gold lottery tickets have suffered as the Tax Loss Silly Season clipped their value. Nexus actually held up well. With enough money in the bank to get started on a drill program, in Q-1 they probably will need to do a private placement. If it is priced right, I certainly will participate.
We are in the time frame where investors can make their fortunes. Nexus has quality gold projects in one of the most attractive countries in Africa with 3-4 million ounce potential. The company is so far off the radar screens of investors that it hasn't even arrived at the airport. I don't think the company is going up ten fold in the next month but if management can run a tight ship and plank the money into the ground, it has ten-bagger potential over the next year or so.
Maybe fifteen years ago I visited Desert Sun controlled by Stan Bharti. I have heard a lot of times since then that Bharti was one of the five Stans to avoid investing in but I was young (younger) and foolish. I supported the company as it went from $.75 a share to being bought out at over $7 a share. No one else in the industry would touch a Bharti project or write about it because they had been burned so many times.
The fellow putting the Jacobina mine and mill back into production for Desert Sun was brilliant. He gave every prospector interested in mining the property a GPS and fuel for their equipment. They were allowed to work anywhere on the 75 km long trend as long as they reported both the grade of the gold they recovered and the GPS location. For a tiny budget, he has dozens of exploration people working nearly for free generating the lowest cost and most valuable data I have seen in twenty years. It was sheer magic.
I've been to BF half a dozen times and watched as hundreds of the locals would break up rocks by hand and pan it in the nearest waterway. For Nexus it's free exploration. All they have to do is come in and start punching down drill holes. The garimpeiro miners have shown them where to drill. It is nothing short of excellence in thinking.
Nexus is an advertiser. I have bought a fair number of shares in the open market. I am biased. They have a lot of information on their site and you should look at it. Do your own due diligence.
Nexus Gold Corp
NXS-V $.11 (Jan 10, 2019)
NXXGF-OTCBB 38 million shares
Nexus Gold website
###
Bob Moriarty
President: 321gold
Archives
321gold Ltd