The GCI Leads Gold Higher Once Again
Erik McCurdy
Prometheus Market Insight
Sep 7, 2009
Note: The Gold Currency Index (GCI) is a tracking index created by Prometheus Market Insight to monitor the true, intrinsic value of gold as an international currency itself. It is a weighted summation of gold prices in the currencies of 10 of the largest economies in the world as defined by GDP.
We have been monitoring the development of bullish consolidation patterns on the long-term charts of both the GCI and gold in US dollar terms, taking note of a positive divergence between the GCI and gold back in August that suggested a breakout to new highs was the more likely scenario moving forward. This week, both weekly charts took important first steps toward that objective by breaking out of pennant formations that had been developing for several months.
(Click on images to enlarge)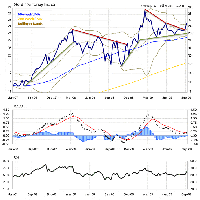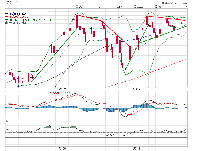 Notice the very important positive divergence between the GCI and gold. While gold is beginning a third test of that critical psychological resistance at $1,000, the GCI already broke well above its equivalent resistance level early this year and is now likely on its way to test the all-time high from February. Every time the GCI and gold have diverged this materially since the inception of the index four years ago, the GCI has led and gold has followed. Thus, the current divergence suggests it is likely that gold will soon break out to a new all-time high. Anything is possible, of course, but odds are strongly in favor of a long-term breakout at the moment.
Additionally, notice the difference between their respective daily charts on September 1st.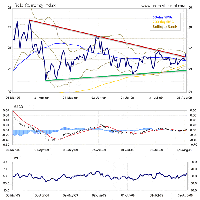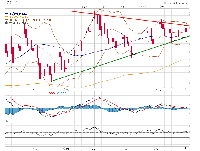 While the GCI broke slightly above pennant resistance during that session, gold remained well within the formation. The following day both rocketed higher, confirming the previous GCI breakout. Although this advanced warning of an impending move was not nearly as decisive, or advanced, as many of the previous signals, it nonetheless successfully forecast future direction once again.
Outlook
As always, there are no certainties in the markets, merely possible scenarios and their associated probabilities. However, the GCI and gold breakouts from their respective pennant formations, coupled with the continuing positive divergence between the two, indicate that odds currently favor a move to new all-time highs for gold above the $1,000 level. The battle at that psychologically important resistance may be hard fought, but it is likely that the bulls will ultimately win this time around. We shall see.
Sep 5, 2009
Erik McCurdy
email: erik@prometheusinsight.com
Daily GCI updates are provided at Prometheus Market Insight.