Technical observations
Bob Hoye
Institutional Advisors
May 28, 2004
Technical observations of RossClark@shaw.ca

Two weeks ago we compared the decline in the XAU and HUI with that of the panic low in the equity markets in 1987 and concluded that "Based upon the wave structure we could very easily create a climactic low in the HUI and XAU this coming week (May 10th to 14th)."

Prices bottomed on the 10th and have rallied 10 to 15%. We would now anticipate this rally to retrace one half of the break from the April 1st highs. The target for the XAU is 91.50 and the HUI is 202.
Support on the next decline should be encountered at the lower 75-day bollinger band.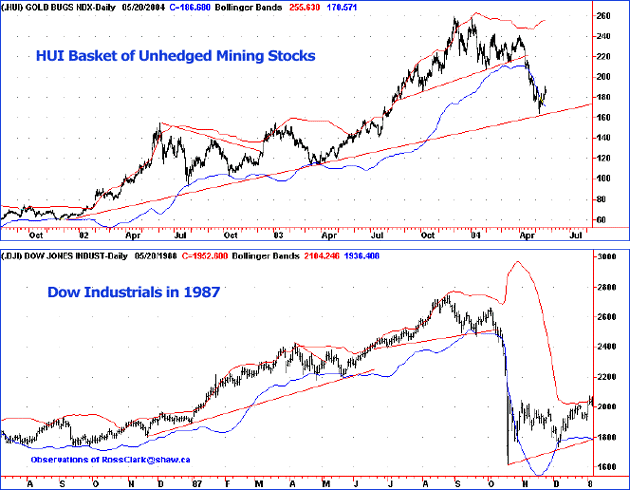 May 2004
Bob Hoye
Institutional Advisors
E-mail bobhoye@institutionaladvisors.com
Website: www.institutionaladvisors.com