A Special Report on Nanotechnology
Jack Chan
www.traderscorporation.com
April 22, 2005
Intro
Nanotechnology opportunities have been compared to today - as to what computer technology represented in the 1950's. Nanoscale or Nanotechnology is basically the science of building things on a molecular level (sizes one billionth of a meter). Research is indicating that nano-structures exhibit superior electrical, chemical, mechanical or optical properties. There is convergence of industries - Nanotechnology and Biotech , Nanotechnology and Homeland Security , Nanotechnology and Fire Retardants... so on and so on. As a technical analyst, my focus is on timing, to provide us an entry to the market.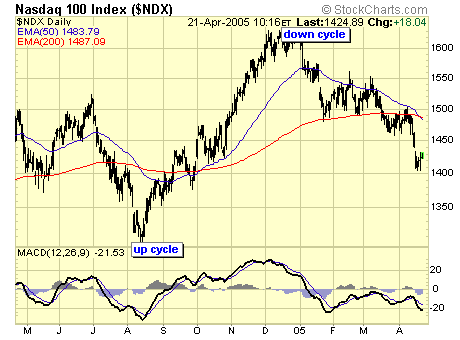 The technology sector is cyclical in nature, and the NANOS are in locked steps with $NDX.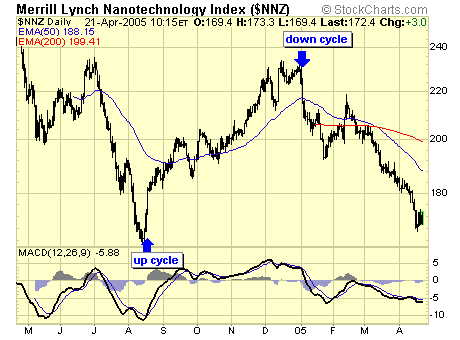 The Nano index was introduced by Merrill Lynch about a year ago, and has so far cycled in unison with the tech indexes and of course, the BP chart. There is no ETF for nano stocks right now, as the sector is still largely unknown to the investing public. Following nano stocks is on my watch list, based on their technical merits.
Nano rockets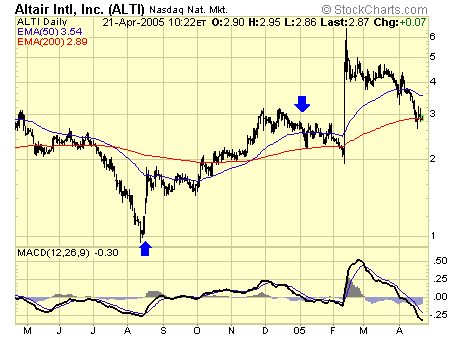 ALTI - is now testing 200ema support where we may get a BSBS (bullish support buy signal).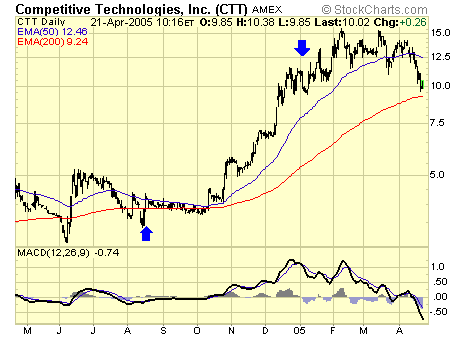 CTT - also looking for 200ema support and a BSBS.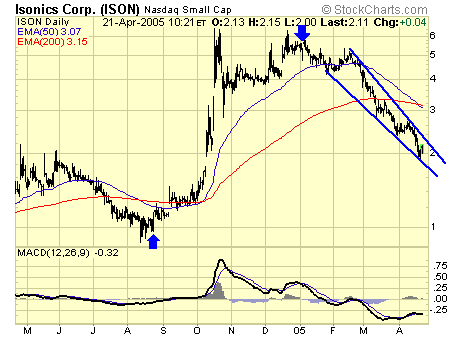 ISON - has now corrected about 78% of the run up from the last up cycle, in a falling channel, which upon a breakout, would be a buy.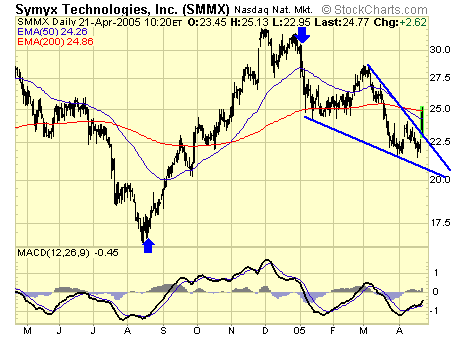 SMMX - has corrected about 60% of its prior move, and has broken out of a falling wedge. Look for an hourly BSBS soon.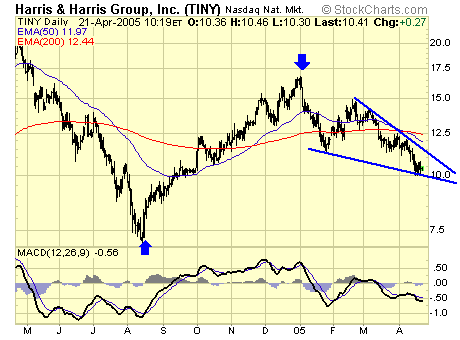 TINY - has also corrected 60% of its prior move, in a falling wedge.
Summary
Whether Nanotech is the next dot com or not, it is not our concern. But here is a sector so tiny compared to the rest of technology, that the upside potential is clearly unlimited. While we are in a down cycle, now is the time to plan for diversification for the next up cycle, and these nano stocks will have an excellent chance of outperforming again.
JC
April 21, 2005
Jack Chan
email: info@traderscorporation.com
website: www.traderscorporation.com

321gold Inc