Gold market update
Jack Chan
www.simplyprofits.org
posted Jan 19, 2007
Words of caution: public readers of my commentaries should exercise their own judgment as to whether to buy or sell anything. Never trade based on other people's analysis. I am wrong as often as I am correct; it is risk management which keeps me consistently profitable over the years. Knowing which way to place our bets is only half of the formula to success. Wishing you peace and profits...
Public readers of my weekly commentary have been asking about my prognosis of the gold market for 2007. I hate to disappoint you, but I do not predict or forecast. Here is what our current trading model says...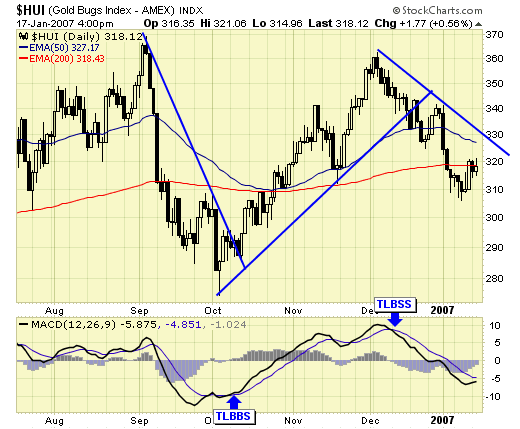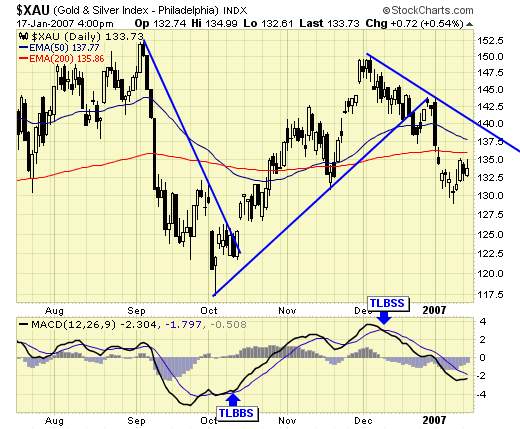 Summary
Both $HUI and $XAU are currently on a sell signal since early December and nothing has changed. Traders should be short or in cash.
End of update

Jan 17, 2007
Jack Chan

Archives
email: jack@simplyprofits.org
website: www.simplyprofits.org